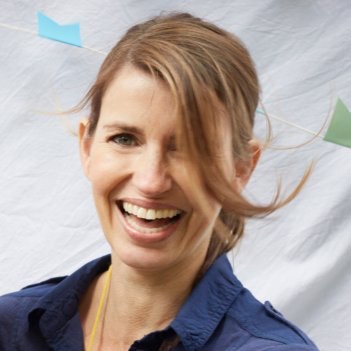 Brand Launch
 "Cobie is a creative thinker who is very smart and quick on her feet.  She is a treasure trove of ideas and can back up her words with solid research.  I always trust her opinion.  I am a graphic designer who has consulted with Cobie on several new businesses.  She consistently has pages of notes and suggestions about how to make my clients' businesses grow.  Cobie can think out-of-the-box and has come up with brilliant ideas time and time again.  She also has such a vibrant and enthusiastic personality, it's contagious!  I enjoy working with Cobie very much."
- Barbara Bergmans Rucci, owner, B. Rucci Studio
 and 
ArtBar
Branding/Marketing
"Cobie's broad set of skills includes writing, graphic design, media relations, and of course strategy on a high level. She has a knack for assessing an organization's mission and purpose and articulating it precisely, which is often a challenge for schools and community-oriented organizations. While developing the school's first marketing plan, Cobie demonstrated a special talent for sorting through a lot of information and ideas to identify the essential concepts that will deliver the biggest results and providing a clear plan that is attainable, even for the smallest of businesses and organizations. She has been an invaluable asset by setting the school on a path that will reap benefits for years to come."
- Sunan Jones, former president of the board of New Canaan Community Preschool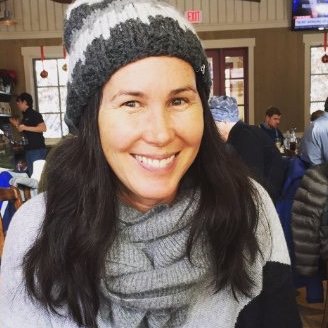 Name Development
"Cobie has excellent marketing skills.  When given an assigment, Cobie makes sure she understands a business, she expertly gets to know the intended market and she figures out how to best position that business in a cost-effective, timely manner. She is also a pleasure to work with, a true team player.   
When looking for help in naming my cooking business, I polled several hundred people for business name ideas and Cobie's idea, Full Plate, came out on top. It was broad enough that the business could have legs, but also was spot on in terms of capturing my target market's sentiments."  
- Eila Johnson, owner, Full Plate Blog




Strategic Networking
"Cobie is creative, smart and professional! She has the ability to think out of the box while remaining focused on business needs!" 
- Liza Salta, owner, Liza's Simple Soirée 

Global Marketing
"Cobie was the Director of Marketing for Imaging Business Machines, LLC.  Her role required her to span Vertical Markets with core document imaging technology. She was the best individual we had in that position over the course of nine years. She navigated the highly technical world of the Engineering and Product Marketing groups to develop a marketing strategy that focused on the technology's benefit to the market versus a punch list of technical features. Cobie's job had responsibilities for 35 annual events, advertising, public relations, and white papers."  
- Craig Reeves, owner, Ambit Solutions, LLC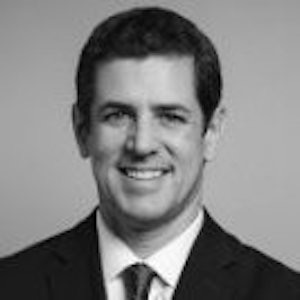 Global Marketing
"Cobie is one of the brightest, hardest working, and effective people I have worked with. I would welcome the opportunity to have Cobie on my team any day." 
- Robert Sbrissa, executive vice president, IBML


Public Relations
"When I invited Cobie to join our team in October of 1998, I challenged her to build our brand name from scratch.  She started our first public relations, advertising and marketing efforts soon after an acquisition that made our company the largest independent provider of document processing services in the country.  I have found Cobie to be a hard-working team player who regularly contributes creative ideas.  Her ability to work effectively with colleagues across organizational lines has been a tremendous asset to AccuDocs.  By quickly linking our technology to a market need, she has been instrumental in shaping our e-commerce message."   

- Martin S. Steber, former president of AccuDocs and partner with Sverica International
International Public Relations
"Enthusiastic, able to handle multiple projects while meeting deadlines, resourceful, detail-oriented, excellent communicator, self-starter, shows initiative and willing to tackle any project…" These are qualifications that best describe Cobie's work ethic during her tenure at UPS. When Cobie joined Corporate, she became the third member of a team handling the communications strategy for UPS's four international regions. With travel schedules often overlapping, we could relax knowing there was a competent and reliable "point-guard" home-based in Atlanta. Cobie had the flexibility and resourcefulness to handle new situations that arose, while managing her ongoing areas of responsibility (including media relations, executive communications and proactive programming)." 
- Kristi Wilson, former manager, International Public Relations, UPS



Brand Launch
"Cobie is a game changer! Her passion for all things in the holistic health and wellness world matched mine. Under her guidance, she helped me define and differentiate my business and step forward as a leader in the wellness world. I am so grateful for the honest and actionable steps she suggested I take. I was so impressed with her work that when I had the opportunity to help create Halo Studios, I recommended that she take on the role of Strategic Marketing Officer. I can't say enough about her quality, precision, and care she takes when working with a brand."
- Julie Pryor, wellness aficionado and founder, Pryority Wellness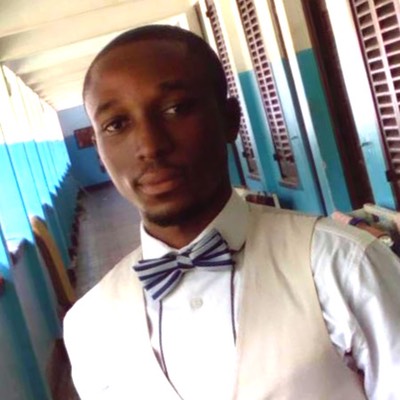 Strategic Networking/Customer Relations
"Cobie gave me a new perspective about the way I valued my work due to how serious and dedicated she was to hers. She was inspiring and her energy was simply infectious. She taught me how to nurture a good customer relation and the virtue of hard work. Working with her has changed my life professionally and in so many ways. Thank you for being both a business partner and a friend. I can't wait to explore other business opportunities with her."
- Samuel Atogchiga Kopamba, importer/exporter in Ghana, CoconutDrive




Event Planning
"I met Cobie Jane this past year and we worked together on planning an event via the Ladies Launch Club in New Canaan, CT. Cobie has amazing energy and she is hard working, dedicated, honest and wise. She is beautiful inside and out and has a natural gift for marketing and PR that is hands down the best!"
- Kristen Jensen, Kristen Jensen Productions




Event Planning
"Cobie is a marketing and PR genius. She helped me coordinate a real estate networking event and worked very hard to promote it. The event was a great success and has helped me build the framework for a successful 2018. Cobie is creative and an overall pleasure to deal with. I plan on utilizing Cobie for another event in the near future."
- Ted Sibilia, real estate professional



Branding/Marketing
"Cobie Jane is full of creative ideas. She works non-stop for her clients. After she developed my marketing strategy and website for Z&J International, I invited her to partner with me in a short-term retail venture. I knew she had the skills required to establish a new brand in record time. Since I have lived in Memphis until recently, I counted on her connections and social media know-how to put the pop-up store on the map. It was her brainchild to co-host events with local businesses and organizations to attract people to Z&J Furniture, which led to record sales in the first month."
- Hassan Dabbous, president, Z&J International




Event Planning
"Cobie Jane is a high-energy, marketing machine! She combines her people skills, optimism and philanthropic interests to create meaningful events which benefit her clients. Cobie is a delight to work with in every step of the process."
- Polly Johnson, chairman emeritus and founding partner, Future 5



Branding/Public Relations
I am a personal trainer and fitness instructor. Cobie helped me with promoting and marketing my business. She gave me great advice to help me build my brand and market my classes. She is not only an amazing marketing professional who knows her job very well, but also a person who cares about her clients. She will do anything to help you achieve success, just like she did for my business. Cobie is very productive. It was a pleasure to work with her given her optimistic and easy-going personality.  Cobieconcepts is a great find for any business.
- Tetiana (Tanya) Kokorska, fitness instructor at Equinox


Marketing
"My time working and collaborating with Cobie on Halo Studios has been enjoyable and educational. Cobie's knowledge and passion came through in each aspect of her marketing strategy. She is highly creative, very detail-oriented and skilled in knowing what is needed to build engagement both online and in-house. Cobie has a great understanding of different marketing platforms and tools and how they work together to create a unified concept/story.  Cobie excelled at every task given to her. Her editing and writing abilities helped to create a consistent feel throughout all the media outlets.
My direct interaction with Cobie was refreshingly simple. Cobie's direction and ideas were clearly defined, she had suggestions for implementation and she put in the time to ensure a successful completion."
- Fiona Santoianni, regional digital consultant at Shift Digital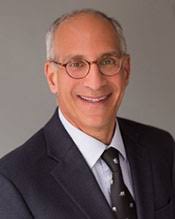 Strategic Networking/Marketing
"Cobie is a team player who is an asset in any meeting. She creates value in her role at Halo Studios through strategic networking and marketing. Her energy is infectious and encourages positive mojo!!!"
- Thomas Ayoub, MD, Norwalk Hospital






Public Relations
"Cobie is efficient and effective. From the perspective of a journalist needing to interface with an organization, Cobie can help facilitate and arrange what needs to be done. But she can also add a lot to the conversation and help an organization reach and engage clients more through savvy, smart new channels. This is the kind of person you want to encounter and have on the other end to work with because she'll help your own job go more smoothly and professionally."
- Aaron Marsh, senior editor, Fleet Owner magazine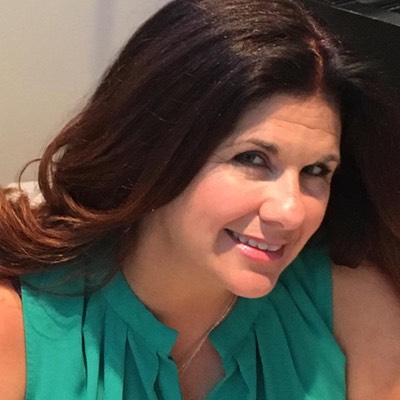 Branding/Marketing
"Cobie Jane is one of the most energetic, professional, straight forward, creative people I have had the pleasure of working with. We have the honor of working at Halo Studios together and it is a project with many layers that requires innovation, flexibility and constant multitasking. Cobie is a skilled writer, highly versed in marketing strategy with a keen eye for branding. I would strongly recommend Cobie for your marketing and branding needs. She will not disappoint."
- Kristen Rzasa, owner, InterPlay Health





Social Media/Marketing
"I have worked with Cobie for two months and I have seen my business reach new levels I did not think possible in such a short period of time. Cobie is intuitive when it comes to understanding how the fitness marketplace is changing and growing. She is insightful in knowing how to use social media to the client's advantage and how to navigate all the paths that social media has to offer. Our meetings together are efficient and on point and we can accomplish a lot in a short period of time. I highly recommend Cobie Graber for all of your business needs."
- Nancy Lochtefeld, owner, Nearwater Pilates